It's always fun when Wednesday comes around and it's time to join
Joyce
for the Wednesday Hodgepodge! I love seeing what questions she comes up with each week. With Valentine's Day next week, love is definitely in the air!
1. What is something you are loving right now?
Playing Hanging with Friends and Words with Friends. It's fun to play a game with friends even when we can't be together!
2. Paris, Venice, New York, and Rome are considered four of the most romantic cities in the world. Which one would you most like to visit?
I guess New York. None of the others particularly appeal. And I've always wanted to do the whole NY thing -- stay in Manhattan, visit Macy's and FAO Schwarz, see a show or two on Broadway, etc.
3. Are you a romantic?
Definitely.
4. What's your favorite love story made for the Big Screen?
I've always loved
The Sound of Music
.
5. Everyone loves Pooh bear and friends...which character are you most like and why? Click here for help in answering this question.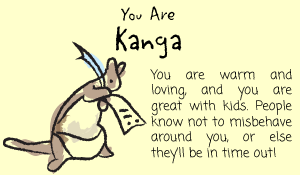 Take the 100 Acre Personality Quiz!
6. What's the best chocolate something you've ever eaten?
I never can remember things like that. I don't order dessert a lot, but I know I've had some good chocolate desserts on special occasions. But honestly, these are pretty hard to beat!
7. Share a favorite quote about love.
I considered Elizabeth Barrett Browning and others, but you can't top this!
8. Insert your own random thought here.
Today is composer John Williams' 80th birthday. What a gift he has given to the world with so many incredible pieces of music. Of course, there are plenty of exuberant pieces that come to mind --
Star Wars
,
Raiders of the Lost Ark
, the Olympic themes, and so many more. But he's also composed some quieter, reflective pieces. This is absolutely one of my favorites of those.

View blog reactions