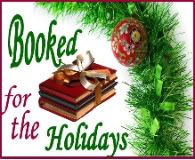 First of all, can I just say that hosting a giveaway is absolutely agonizing?!
I want everyone to win and I don't want to disappoint anyone and I want to be sure I do the drawing exactly fairly and I can get myself totally worked up into a Type A frenzy. I am soooo not like
The Preacher's Wife
, who just scrolls up and down and lets her kids point to names! (And she knows I love her dearly!!)
So here's what I did: I couldn't really use the
Random Generator
since there were folks with more than one entry and I couldn't figure out where to insert them in the numbering system. So I created a table/spreadsheet with three columns (Comment, Blog Button in Sidebar, Featured in Post) and typed each person's name and/or blog in the appropriate column(s), and cut them out, folding them each once.
Then since it's certainly not a
trifling
matter, it was only appropriate that I put them all in my trifle bowl! Closed my eyes, stirred them up, prayed that God would guide my fingers to the ones that needed to be blessed by the book or encouraged by the win, and pulled out 3 names.
I'm either methodical and fair or need therapy for my OCD! (Don't feel like you need to tell me which one it is!) I'm definitely worn out and ready for a nap!
Oh -- so you want to know who won? Well, if you insist. . . .
Congrats to
Shannon (The Beautiful Letdown)
,
Nise' (Under the Boardwalk)
, and
Mel ( A Voice for Moms)
. Email me your addresses, ladies, and I'll get your book on its way to you!
Thanks to all of you for your great response - I'm going to try to get the next
Booked for the Holidays
up sometime Sunday if I can but no later than first thing Monday morning!
Don't forget that you have until tomorrow at noon to comment on
Wednesday's post
to win
My Mother's Wish
!

View blog reactions