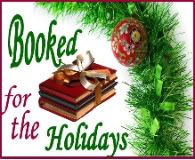 Nancy Rue is one of those rare individuals who has the ability to relate well to both adults and children. When she spoke at an event for tweens at our church a few years back, my girl and I had the privilege of picking her up from the airport, driving her to and from the church that Friday and Saturday, and taking her out for Mexican food on the way back to the airport Saturday afternoon. What a special memory that is.
Some speakers connect with an audience while on stage but don't know how to interact (or sadly, some just aren't interested!) one-on-one. Nancy is highly gifted in both areas. She was a great speaker, and she was absolutely precious to my girl (and to me!), and they became fast friends. And of course, I think she's great! But I digress.
Nancy has written many, many books for tween girls, or "mini-women" as she calls them! There's the
Lily
series, which includes its corresponding companion books, and the
Sophie
series, all of which my girl has read and reread. (In fact, it was fun to put my girl at the book table at the event - she could answer just about any question a mom might have about the books!)
Now there's Lucy, "a motherless tomboy with an inquisitive mind, a strong will, and a straight-forward approach, who knows every inch of the small and dusty New Mexico town in which she lives with her blind father. She is constantly searching for the 'why' in everything. Sometimes it helps answer her questions, and sometimes it just gets her into trouble."
Even though my girl is just a tad above the age limit for these books, she has been eagerly awaiting them. When we got to "chauffeur" Nancy around and take her to dinner, she was just starting to write them.
And because it's tucked away with the Christmas presents, here's the summary of the first book in the series,
Lucy Doesn't Wear Pink
:
Growing up is hard when you don't have a mother—but God helps Lucy find her way.

Lucy is a feisty, precocious tomboy who questions everything—even God. It's not hard to see why: a horrible accident killed her mother and blinded her father, turning her life upside down. It will take a strong but gentle housekeeper—who insists on Bible study along with homework—to show Lucy that there are many ways to become the woman God intends her to be.

Lucy's bossy, career-minded Aunt Karen thinks eleven-year-old Lucy needs a woman's influence. Enter Inez—a housekeeper with a will as strong as Lucy's—and her granddaughter Mora, a girly-girl who is Lucy's polar opposite. Will the girls ever find common ground? Inez just might have the answers when she teaches them the story of Ruth and Naomi.
Nancy Rue also has another brand-new book out, called
Dear Nancy: Answers to Letters from Girls Like You
. This one is also in the Christmas gifts for my girl; when it arrived, I thumbed through it, and it is darling.
Here's the summary:
You've got mail … lots of it! Author Nancy Rue loves getting letters from her readers, but finding the time to answer them has always been a challenge. Dear Nancy was born from a desire to connect with readers in-depth by really answering their questions, particularly the ones she gets asked over and over, like, "How did you become a writer?" and "What's your favorite Scripture verse?" for example. Readers want more than just tips on writing, though—they want to know about Sophie and Lily, about boys and friends, about growing up, and even more about Nancy herself. So here's a peek into Nancy's mailbox with answers on topics that are closest to tween girls' hearts.
I mentioned Nancy's
blog
yesterday. . . well, she has a
blog for mini-women
as well! In fact, half of her
website
is devoted to these girls. So check it out with your own mini-woman!
NOW FOR THE GIVEAWAY!
I can't stand it. . . .I was going to just give away a copy of
Lucy Doesn't Wear Pink
, but I absolutely have to also give a copy of
Dear Nancy: Answers to Letters from Girls Like You
. So here's how it will work: Leave a comment on this post before Thursday (12/18) at noon CST. Tell me which book you'd prefer, or if you'd take either. I'll do 2 drawings, one for each of the books, and post a winner for each of them. (Sorry - Continental US residents only.) Be sure to leave your email address with your comment if you don't have a blog so I can contact you and get these books on their way in time for Christmas!
And come back tomorrow for
one more
giveaway - you will not believe what
Vicki Courtney
handed me on Sunday!
Happy Reading!

View blog reactions