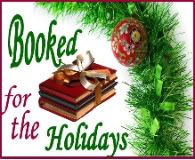 If you are a mom of a daughter who falls in the age range of birth to 18, or if you are looking for a gift for such a mom, I have a great book for you. My girl and I have both been so impacted by Vicki Courtney's ministry, Virtuous Reality. I'm sure many of you are familiar with her
ministry
, her
blog
, and her
events
. My girl loves her magabooks and the events she's attended. Vicki has made it fun to be modest and pure. I know there are no guarantees for the future, but right now, my girl is not even drawn to inappropriate clothing or music. In fact, she'll usually comment to me when we're out and about and she sees someone showing too much skin!
For me, Vicki's ministry is an encouragement and lets me know that I'm not alone out there in the quest to raise a daughter with godly character. She also provides information on current hot topics which have helped me be a more alert and aware parent. (Recently my girl encountered a situation and I was able to use information Vicki had shared on her blog for a teachable moment.) And her latest book is a must-have resource for us moms. It is excellent.
Be prepared to have your eyes opened as you read
5 Conversations You Must Have With Your Daughter
. Vicki has done her homework and the book has many statistics regarding the culture our girls are facing. Yet it's not a dull listing of numbers and percentages or a doomsday prediction of dire warnings. And unless you live under a rock, your girl will not avoid being exposed to the "stuff that's out there." But just as we protect our children physically from diseases by immunizing them, this book provides information on how we can innoculate our daughters with the serum of God's truth so that they can recognize the lies the world feeds them.
The 5 conversations, which have several chapters devoted to each of them, are:
1. You are more than the sum of your parts
2. Sex is great . . . and worth the wait
3. It's OK to dream about marriage and motherhood
4. Don't be in such a hurry to grow up
5. Girls gone wild are a dime a dozen—dare to be different
And the book also gives guidelines on how to have these conversations according to your daughter's stage of development: ages 5 and under, 6-11, and 12 and up.
add to your blog
And here's more exciting news! Beginning January 5, Vicki will be hosting a 5 week online book club! You can find out more information here at the
5 Conversations blog
. Grab the button and share the news on your own blog, and prepare to join the "gigantic mothers-of-daughters' support group" as we encourage each other along this road.
ABOUT VICKI: Vicki is the founder of Virtuous Reality Ministries, which reaches over 150,000 girls and moms each year. She is the best-selling author of some wonderful books, including the
2006
and
2008
ECPA Christian Book Award winners. She loves being a mom and has recently experienced the second of her three children (and her only girl) heading off to college. She is somewhat addicted to Starbucks Grande Vanilla Lattes and also loves Diet Dr. Pepper! Vicki has
two beloved Yorkies
that make occasional appearances on her blog and in her writings.
I have the privilege of knowing Vicki personally as we go to the same church and her husband teaches the Sunday morning Bible Study class I attend. They are great folks! And no, she didn't ask me to promote her book on my blog. But I know how much her ministry has meant to me and my girl, and I want to share it with you!
AND NOW FOR THE GIVEAWAY!
I have TWO copies of this book that I would like to give away. Furthermore, Vicki has signed these copies specifically for this giveaway! Just leave a comment on this post by Wednesday (12/10) at noon CST, and I will draw two names. (Continental US residents only.) And don't forget to increase your chances by linking to this giveaway in a post this week and/or posting my button!
Happy Reading & Talking!

View blog reactions